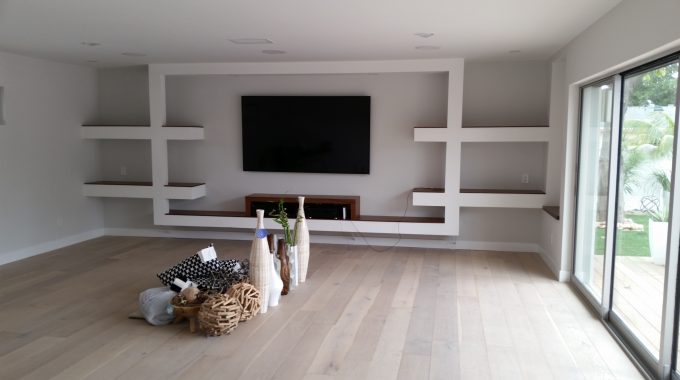 Tips and Tricks to Decorate Your Small Living Room
The living room is one of the heavily accessed areas in many homes. This is where guests are received and entertained. This is also where family members normally spend time with each other if there is no separate family room in the house. Living rooms should be spacious and offer extra comfort to you and your visitors. However, if you have a small living room, you can still make do by observing some tips and tricks in decorating small living rooms.
1. Use space-saving multi-functional furniture. One of the tips and tricks to make small living room look bigger is to use furniture that are multifunctional and space-saving. When you shop in a home furnishing section, you can find furniture that doubles as a clever storage for your living room. One good example of this is a sofa with a storage area underneath for your books and other items. Another example would be a table with shelves or slide baskets underneath which can also serve as a coffee table.
2. Choose furniture items that are lighter and smaller. When you buy furniture for your small living room, choose the ones that are not too bulky or big so that they will not occupy too big a space. Preferably, your furniture should also be light so that you can rearrange them easily and can get a different look every time. Additionally, arrange them in such a way that people can easily go in and out of the living room.
3. Incorporate built-in cabinetry in your walls. Built-in cabinets in your walls provide a space for storage or decoration without consuming your floor space. If you can have a beautifully handcrafted cabinetry, it can even add an architectural dimension to the living room. It would be perfect to put a table or chair underneath a built-in cabinet for multi-functionality of space.
4. Avoid clutter. Make sure that your living room is free from clutter so that it will look open, neat, and comfy. Clutter does not only mean books or toys in the wrong places but it could also mean excessive stuff or decoration. With too much stuff to decorate your small living room, it will look crowded and small. Additionally, you can apply this principle in decorating your wall. Rather than using several pieces of framed photos or paintings, it is better to decorate your wall with one oversized framed art to create a focal point that can make the room look open and airy.
5. Paint your small living room with lighter colors. The rule of thumb in paints is that dark colors will make a room look smaller and light colors will make a room look bigger. Therefore, the ideal paint colors for a small living room are light colored paints such as white, cream, and light blue.
By applying the tips and tricks to make a small living room look bigger, you can now make your small living room look and feel bigger.