We know just how much you love your home, which is why our cleaners work so diligently to keep it clean and tidy for you. We take a whole lot of pride in the results we deliver, creating a cleaner and healthier home for you and your family.
As a result our customers get to enjoy those extra hours freed up by having the team at EuroPro clean their home for them. Many customers thank us for offering such trustworthy, reliable house cleaning services. We are pleased to share the testimonials of our satisfied customers.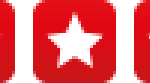 EuroPRO is the real deal! They are professional, courteous, and do a thorough job cleaning your living space. Thank you, EuroPRO, for your strong commitment to excellence.
– Alan Irons, Costa Mesa – 10/03 2016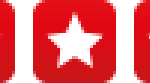 EuroPro Cleaning Service did a great job at my cottage. I rent my place and had not done a deep cleaning for some time. They arrived when they said they would, and worked extremely hard the entire time. I feel like a weight has been lifted off of my shoulders when looking at how clean my house is now. Thanks, EuroPro!
– Garret H., Costa Mesa – 04/17 2016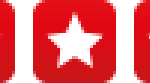 No one has ever cleaned my house the way I clean my house.  This means moving things from the counter to clean, not wipe around.  Cleaning the blinds, each slate at a time, cleaning the ceiling fans and removing rugs from the floor to vacuum.  While you would think that this is the way everyone should clean, you would be surprised at what I have come home to after someone has cleaned my home.
So thank you very much.  I have already referred you to a couple of my friends, so I hope your service is the same across the board.
– Cindy K., Garden Grove 7/21 2015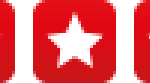 You exceeded my expectations greatly. I had hired the crew to clean before a guest came to visit, but after seeing the cleaning service, my wife and I will be hiring the crew to clean every other week. The entire experience was much better than I expected.
– Darren P., Laguna Niguel 9/03 2014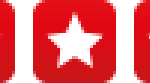 Great job! More than pleased and we will be using this service on a regular basis.
– Brian M., Costa Mesa 8/29 2014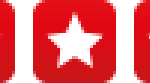 Thank you for making this working moms life easier! I look forward to your visit every month and I am so happy to have found you! Thank you for your continued friendliness and for being so personable and professional. Looking forward to next time!
– Chavon C., Huntington Beach 7/11 2014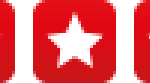 My experience with Europro cleaning has been very positive. It is easy to schedule an appointment and the staff shows up on time. I use Europro on a bi-weekly basis and they do a great job of regular cleaning and straightening in my apartment. The cleaners are very nice and polite and are even patient with my (very curious) young puppy.
– Jenny V., Newport Beach 7/08 2014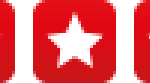 Adela is SO sweet and such a pleasure to have in our house. She always makes our house look beautiful and she does a wonderful job! How she accomplishes all that she does in the time she is here is amazing! I couldn't be happier that we selected EuroPRO Cleaning service to clean our house!
– Chelsea S., Fountain Valley 5/15 2014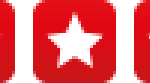 I have white tile throughout my house and two dogs that shed.  Recently have gone to weekly service one-week full house other week floors, master bath and kitchen.  Best money I spend all month!
– Janice F., Fountain Valley 3/31 2014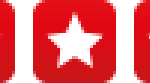 Europro is everything we had hoped they would be; their cleaning teams are friendly and efficient and go the extra mile to always leave us with a sparkling clean home.
– Linda P., Orange 2/27 2014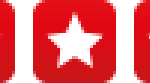 Our experience with EuroPRO has been excellent! Henry, our cleaner, is friendly, efficient, and very thorough. As we both have respiratory allergies, we are very appreciative of the green products that EuroPRO uses, and we have never experienced even the slightest bit of discomfort from the cleaning products. Finally, we greatly appreciate the reasonable prices! Thanks for the great service!
– Megan R., Orange 2/10 2014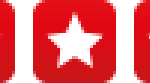 Being today was my first day I was very satisfied with the service provided…having you come back again and are anticipating the same results!  Thank you!
– Linda H., Huntington Beach 2/10 2014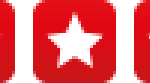 I've had several cleaning agencies in the past, but Europro was far and away the best.  I was amazed at the job and at how thorough was the attention to detail. Friends of mine came over the same day and said the apartment looked like it was brand new as if it had just been built – that's how good the job was.  I am a customer for life!  And, I am happy to recommend them to all my family and friends in Orange County – they are amazing.
– Timothy M., Tustin 1/18 2010