EuroPRO provides a variety of additional services, such as windows cleaning service, pressure washing, and carpet cleaning service. We offer daily, weekly, bi-weekly, monthly, bi-monthly, one-time and occasional service. The most commonly performed service is the Standard Cleaning Service, but we can also assist you with a variety of special projects, such as move-in/move-out cleaning, in-depth spring/fall cleaning, post-construction cleaning, custom cleaning, garage/basement cleaning and party service.
What's included in our regular cleaning service?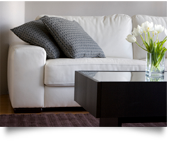 All surfaces dusted and polished
Vacuumed/mopped all floors/carpets rugs stairs
Make beds/change linens
Windowsills and blinds dusted/wiped
Ceiling fans dusted
Baseboards dusted/wiped
Hardwood/tiles floor damp-mopped
General straightening and organization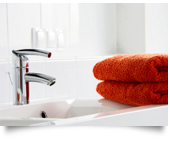 Counter tops, sink, tubs, showers; cleaned and disinfected
Toilets cleaned and disinfected inside/out
Chrome fixtures cleaned/shined
Mirrors/glass cleaned/polished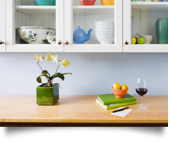 Counter tops and back splash cleaned
Sink scrubbed, disinfected and shined
Exterior of appliances cleaned and degrease
Vacuum/wash floor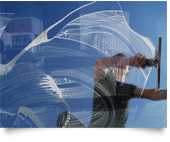 Additional Services (extra charge apply)
Inside of oven, refrigerator, dishwasher, and fireplace
Wall washing
Laundry, Ironing, Organizing
Pressure washing
Dishes, Garage, Grills, Patio & Patio Furniture
Packing & Unpacking
House Sitting / Pet Sitting
Party Helpers
Christmas Light Installation & Removal
Upholstery cleaning and Additional projects to fit your needs
We do not move heavy furniture or polish floors. For health and safety, EuroPRO cannot clean pet excrement or bodily fluids, mold, or other biohazards.