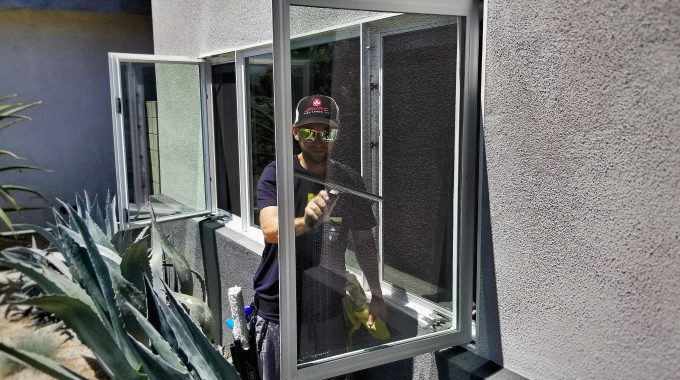 8 Important Summer Home Fixes
As each season changes, different sets of house maintenance tasks are also necessary to keep your home in good shape. Although summer home fixes should be done at the beginning of the season, it is never too late to do some fixing even as summer is almost ending. In fact, doing house maintenance now can best prepare your home for the coming fall and winter seasons.
1. Roof Check
Annual roof inspection is necessary to ensure that your roof is in good condition especially with the coming rainy or winter season. Small holes in the roof can easily become large, causing leaks that can be hard to repair at any other time of the year. Part of inspection is also to ensure that your roof is free from accumulated leaves which are one of the major causes of roof damage.
2. Gutter Cleaning
Clogged gutters can cause unnecessary leaks. It is important that your gutters must be kept clean from leaves and other debris. Ideally, gutters should be cleaned twice a year, once after all the leaves have fallen during the late fall and once in the summer.
3. Window Check
Keeping your windows in good condition will not only make your home looking good but also feeling good especially that windows are important for ventilation. One important routine in window maintenance is to check the sealants and ensure that both the inside and outside parts are secured. Aside from that, summer is also a good time for routine window cleaning.
4. Exterior Cleaning
There are a lot of benefits when you clean the exterior of your house. First, it can make your house look good and even increase the value of your property. It can also help prevent molds and mildew from taking over which can badly damage the exterior materials of your house. Lastly, it feels good every time you see your exterior looking good as new because it is clean. The easiest way to do exterior cleaning is with the use of a pressure washer. This helpful equipment can remove stains, mildew and dirt on the surface with ease. Ensure though that all electrical outlets, windows and nearby plants are properly covered before washing to avoid any mishap.
5. Pool maintenance
Pool maintenance is something that should be done early summer so that it can be ready for the swimming season. However, it is never too late or too much to clean again your pool before summer ends especially if your pool has been overly used. Part of pool maintenance is to drain the water and thoroughly clean the pool and to also check the pumps if they are in good working order.
6. Garage Upkeep
Yearly garage upkeep is best done at any time during summer. This is the time when you can inspect your garage for expired supplies and materials such as solvents, paints and others, and dispose of them. You might also consider organizing your tools and other supplies in the garage so that you can easily find them when needed. Be sure that all toxic chemicals and tools are kept in locked cabinets to ensure that your children will not have access to them.
7.  Driveways and Walkways Maintenance
The maintenance of driveways and walkways can go a long way in preventing accidents such as tripping and slipping on the pavement. Check for any holes and cracks and have them repaired if necessary. Summer is also the best time to do any masonry work because the weather allows for quick drying of cement.
8. Paint Job
During your general home checkup, you may also notice some surfaces needing paint job. If you have to do the painting yourself, summer is the best time when the paint can quickly and properly dry and when you can open your windows for proper ventilation.
When your house looks good, it makes your entire property look better. So every summer, rent a power washer and use a mild detergent to clean your house's exterior. With just a little work (that's actually pretty fun), you can get rid of dirt, dust, bird droppings, tree saps, and more. It also provides a good opportunity for you to inspect your house and make sure that everything is still in good order.
Furthermore, the start of summer is the best time to do any maintenance work on your air-conditioning unit and dryer vents. Be sure to contact professionals to do the job right unless you know just what to do.
You have the option to do these summer home fixes on your own or by a professional service provider. Be sure to have them done before summer ends.