The Impact of Having a Website for your Business
Does a website have any significant impact on a business today? Many successful businesses would answer 'yes' to this question.
Your website serves as your storefront online. According to the Internet World Stats as of June 2012, there are more than 2.4 billion people around the world who access the Internet. And this number steadily increases by the day. Without an online storefront, you automatically lose relevance to this group of people. Some of them could be your potential customers.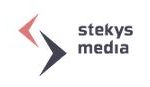 A website serves a wide range of purposes for a business:
Establishes your business presence online. A great website can help solidify your business and reach potential customers far and wide. Many customers now expect businesses to have a website where they could check out the products or services you are offering and subsequently shop online for convenience. Also, if you don't have a website and your competitors have one, you will soon lose the loyalty of your customers.
Provides information. A website is also an excellent way of providing answers to frequently asked questions or FAQs about your products or services. With a website, customers could conveniently access this information anytime and anywhere. In return, it can help free up your time in answering questions.
Builds trust and loyalty among customers. Customers like to connect with businesses and there is no better way to do it than to have an appealing website where customers are welcome to ask questions, make comments and suggestions. As your customers navigate through your website, they will also learn more about your business. If you can make your website become customer-friendly, you will be able to easily gain their trust and loyalty.
Markets your business. The power of Internet marketing will bring you to people who are searching for a particular product or service online in real-time. You could literally gain customers as soon as you have a website established. But you can only capitalize on this benefit if your website is developed with the right strategies.
Generates leads. A website has a great influence on your business to generate leads, regardless if you are doing offline or online advertising. With your website, you could start special offers and promotions which can attract potential customers.
Generates sales. A business website is useless unless it can help you generate sales. Whatever you are offering to the public, be it a cleaning service or selling cosmetics, your website has the potential of boosting your sales. The best thing about it is there is no opening or closing time for a website, unlike your actual storefront. You could literally generate sales any time of the day, even while you are sleeping or on vacation.
However, not just any website can bring you these benefits. There are many businesses that invest too much money on their websites yet do not bring them the results expected. There are many complexities in developing a dynamic website and it takes specialized knowledge, skill and experience to build this kind of website.
Experts in website design and development know that there are important facts and considerations for establishing a great website. If any of these facets fails, it could also lead to the downfall of your website or even your business. Generally, these facets are designed to attract visitors, retain them, and encourage them to make an action.
Getting Visitors
Getting visitors is a bit of a complicated process because it involves a wide range of strategies which include your search engine optimizations (SEO) strategies. These strategies are important to make your website visible and popular online.
Keeping Visitors
Once your website attracts visitors, the next challenge is on how to keep them engaged. They say that it only takes a few seconds before a visitor can get his or her first impression and decide whether to continue browsing on your website or to go somewhere else. Your website must have a logical layout and attractive design and should contain useful information that will interest your visitors.
Call to Action
Lastly, your website should be able to encourage your visitors to make a decision, which is really to buy your product or services. It may take much convincing before customers will actually do it. And with the right strategy, your website will be able to help accomplish it.
Hiring someone to design and develop your website may be a little expensive especially for small businesses. But think of it as a good investment with a high rate of return.
In Orange County, one of the reputable companies that specialize in Web design and development is Stekys Media. They are also behind the success of this website. You could visit their website at http://stekysmedia.com