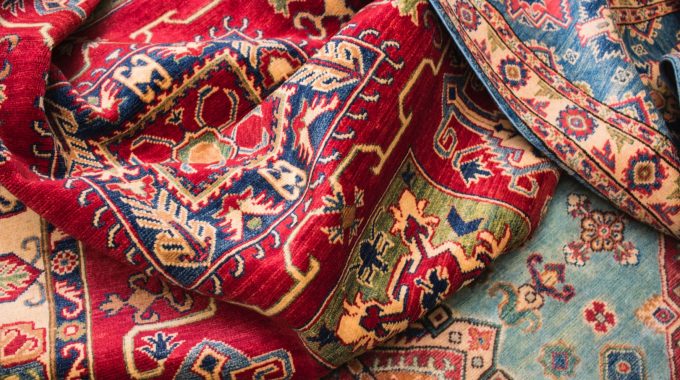 Tips in Choosing the Right Rug
A rug can add warmth, color and texture to any room. It can enhance and define the appearance of a given space. But this is only true if you are able to choose the right rug for a particular room. Here are some tips on how to choose the right rug and how to decorate it:
1. Choose the right size.
When shopping for rugs, remember that they normally look bigger when hanging in the showroom than they actually are when placed on the floor. It would be good to first measure the space in your room where you will put the rug. And when you shop, bring a measuring tape to find the rug that suits your preference as well as the size you need.
Small rugs
Small rugs are not often the best choice because it can be difficult to decorate with small rugs. If you are in doubt about the size, choose a bigger rug. But if you have a small rug, place it is a smaller space where it is not dwarfed by large furniture. One of the best places for small rugs is in the entryway.
Large rugs
It is easier to work with large rugs as you can put them in almost any room. They are particularly ideal in open living rooms where they can create a sense of privacy and coziness. They also work well for creating different zones and giving them a unique identity. For instance, if your dining and living room areas are next to each other, putting a rug in the dining room and another in the living room can separate these two spaces.
Furthermore, use only large rugs under the dining table. It should be large enough that when you pull a chair, its legs would not fall off the rug.
Standard sizes
The standard size for a rug is about 170 x 240 cm. A rug that measures 200 x 300 cm is also considered to be standard. These rug sizes are normally used in living rooms.
2. Choose the right shape.
Rugs come in different shapes. Common shapes are round, oval, square and rectangle.
Round rugs look great at an entrance foyer. Instead of having a bare entrance with no furniture, put a small round rug in this area to define the space. If you have a large round rug, you could also use it to create a cozy reading nook with an armchair and lamp sitting on it.
Other shapes go well in other parts of the house such as the living room and dining room areas.
3. Choose a complementing color.
When choosing your rug, it is important to choose the color that can best complement your existing décor. A good trick for small rooms is to choose a rug with the same color as the focal point in that room. For example, for a small living area, choose a rug that has the same color as your couch. That will create an illusion of a larger space.
4. Create a connection.
When decorating with rugs, it is important to always create a connection. Do not make the rug look like an island in your room or something that is floating in the middle of a room. So when you put a rug, put at least one piece of furniture on top of it so that it creates a connection in the room.
Rugs can be one of your best assets when decorating a room. But you have to first choose the right type of rug. The abovementioned tips can help you choose the right type of rug