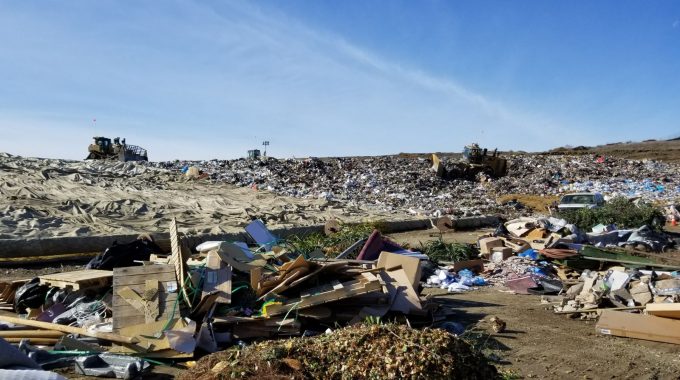 Waste Management Services in Orange County
Garbage disposal is one of the major problems of many households and commercial establishments. You can't just dump your garbage anywhere. If you are living in Orange County, there are private companies that take responsibility in collecting your garbage. You could simply drive through any of their locations and dump your waste materials there.
1. Rainbow Environmental Services
Serving in the communities of Fountain Valley, Hunting Beach, Newport Beach, Westminster, Irvine and Costa Mesa, Rainbow Environment Services is considered to be one of the leading waste management companies in Orange County. It is an employee-owned company that has been in the business for more than 60 years now. Their 17-acre dump site has a daily capacity of 4,000 tons of garbage. They accept all kinds of wastes, except for liquids and hazardous wastes such as wood waste and other green wastes, multifamily wastes, commercial wastes, and debris collected from construction and demolition.
For hazardous wastes or e-waste, you could take it to their HHW Collection Center located in the same compound. This facility is open on Tuesday to Saturday only, from 9 a.m. to 3 p.m., and closed on Mondays, Sundays and rainy days.
Location: 17121 Nichols Lane, Huntington Beach, California
Public Dumping Hours:
6:00 a.m. – 6:00 p.m. (Monday to Friday)
6:00 a.m. – 4:00 p.m. (Saturday)
Closed on Sundays
Rates: Minimum of $25 (up to 750 lbs.), $66 per ton
2. Frank R. Bowerman Landfill
This dumping company is open for commercial dumping only and public access is not permitted. They require proof of your business identification in Orange County such as your California contractor's license, current business license and others. They accept all kinds of non-hazardous commercial wastes except, medical wastes, body parts, animal parts, heavy metals, liquid wastes.
Location: 11002 Bee Canyon Access Road, Irvine, California
Public Dumping Hours: 7:00 a.m. – 4:00 p.m. (Monday to Saturday; closed on major holidays)
Rates:
Any passenger car – $5.00
Trucks (up to 880 pounds) – $20.00 (minimum)
Trucks (more than 880 pounds) – $56.05
Extra charge for hard-to-handle items such as items longer than 6 feet: $5.00
3. WM Waste Management
WM Waste Management accepts all kinds of recyclables and trash from local residents, businesses and waste haulers, except for liquid wastes and hazardous wastes. This company encourages recycling as they sort out trash brought to them to find anything recyclable. Anything that cannot be recycled in their facility is re-hauled into the landfill.
Location: 16122 Construction Circle, West Irvine, California
Dumping Hours:
7:00 a.m. – 5:00 p.m. (Monday to Friday)
8:00 a.m. – 12:00 noon (Saturday)
4. CR&R Waste Services
Another leading waste collection facility in Orange County for both residential and commercial wastes is CR&R Waste Services. They are one of the biggest companies in the industry in southern California, serving more than 5,000 businesses and 2.5 million people. They collect all kinds of waste except hazardous wastes.
Locations:
Orange County (North) – 11292 Western Avenue, Stanton, California
Orange County (South) – 31641 Ortega Highway, San Juan Capistrano, California
Dumping Hours:
8:00 a.m. – 4:00 p.m. (Monday to Friday)
8:00 a.m. – 12:00 noon (Saturday)
Closed on Sundays
5. Prima Deshecha Landfill
Access to Prima Deshecha Landfill is open for Orange County residents only. They can accept up to 4,000 tons of trash every day in their more than 1,500 acres of landfill. If tonnage limit for the day has been reached, you may be subject for diversion to other local garbage transfer stations. They accept all kinds of wastes, with the exception of batteries, asbestos, paints, fuel tanks, mufflers, explosives, contaminated soil, pesticides, explosives, and other poisonous, hazardous or liquid waste products.
Location: 32250 La Pata Avenue, San Juan Capistrano, California
Dumping Hours:
7:00 a.m. – 5:00 p.m. (Monday to Saturday)
Closed on Sundays and major holidays
For household hazardous wastes, this company also offers special drop-off points located at the same address. You could bring them to their facility on Tuesday to Saturday from 9 a.m. to 3 p.m., except on rainy days.
These are just some of the reputable companies in Orange County which engage in public or commercial dumping. Aside from public dumping services, most of these companies also offer waste management solutions for residential and commercial establishments. These solutions include bin rentals and pickup services among others.