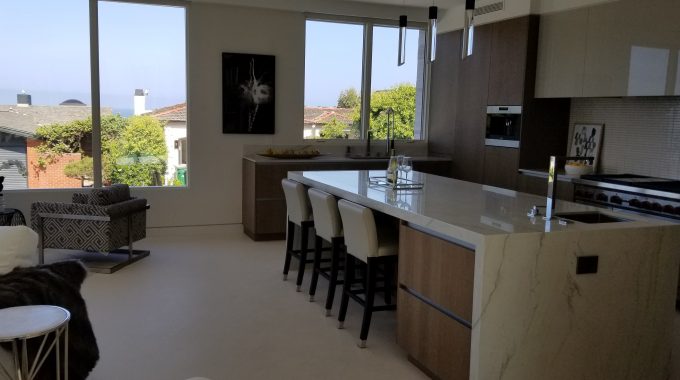 Ten Ways to Makeover Your Kitchen on a Budget
Kitchen remodeling is one expensive project that many homeowners want to undertake. However, if your dream kitchen is more than what you can afford, here are some inexpensive ideas on how to give your kitchen a brand new look:
1. Deep Clean Before You Begin
Whatever the current condition of your kitchen is, you need to deep clean it before you begin making any changes. Clean everything from walls, cabinets, hidden corners and all surfaces. Scrub everything clean inside and out. Dismantle all lighting fixtures and fans as well to clean them. You might be surprised to see how different your kitchen looks after deep cleaning.
2. Experiment With Paint
Repainting your kitchen is one of the cheapest ways to create a new look. By experimenting with different colors, you can make your kitchen look bigger and brighter and even create a different mood. Don't just use white, but try every shade of color imaginable including the popular green, blue, red, yellow and neutrals. If you are not sure on what colors to use, you could start with your favorite hues.
3. Make It Look Bright With Lights
Don't underestimate the effects of different types of lighting for your kitchen. Lighting will not only make your kitchen look brighter, but it will also help you work more efficiently. Task and ambient lightings are basic in most kitchens. You can install task lighting under the cabinets or in your work stations for brighter and shadow-free illumination. For overall illumination in the kitchen, install ambient lightings such as wall sconces, flush-mounted fixtures in the ceiling and track lighting. It is also best to include dimmer switches so that you can control the intensity of the lights.
4. Makeover Countertops
Buying a new countertop can be expensive. Why buy a new one when you can still make do with what you have? One simple way for a countertop makeover is to lay a stone or ceramic tile on top of your old countertop. This should cost you less than buying a new one. You could also cover your old countertop with spray-on coating that would resemble a natural stone such as granite.
5. Add Storage
For small or large kitchens, additional storage can make a lot of difference. When it comes to storage spaces, accessibility and ease of use are an important consideration. Use every idle space in your kitchen for storage by adding shelves or cabinetry. You could also install overhead cabinets that go up to the ceiling to store appliances and tools that are not used frequently. Moreover, you could also incorporate racks, hooks, containers and dividers in strategic areas in your kitchen for more storage space.
6. Get Rid of Your Old Faucet
If you have been using the same faucet for years, you might be amazed at the difference a new faucet would make. A wide range of designs and features is available including those that incorporate water-saving features, sprayers and other functions.
7. Dress Up Cabinets with New Knobs and Pulls
You can add a fresh look to your cabinets by embellishing them with new knobs and pulls. Try to shop for designs that reflect your personality and style.
8. Repaint Cabinets
If what you have in your kitchen are standard white cabinets or cabinets with a dated finish, consider adding color. Repaint your cabinets with versatile colors such as shades of green, blue, brown or other colors to add to your personal touch and make your cabinets look new.
9. Redesign Cabinet Doors
Sometimes, there is really no need to repaint or change the entire cabinet just to achieve a different look. Consider giving your cabinet doors a facelift. The ideas are endless. You could add wallpapers to certain portions of the doors, use a specialty finish such as magnetic paint and chalkboard, or add a metal or wire mesh. You could also experiment with removing a few doors to create an open storage to show off your priced dishes.
10. Accessorize and Decorate
Even simple kitchen accessories and decors can improve the appearance of your kitchen. Valance and wall paintings are popular kitchen decors that you could use. You could also use pretty packaging for some pantry items and display them in your countertop. However, it is important not to overdo with decorating and accessorizing because your kitchen might end up with a cluttered look.
Giving your kitchen a fresh new look does not have to be expensive. Even when every penny counts, there are simple ways on how you can make your kitchen your dream kitchen.