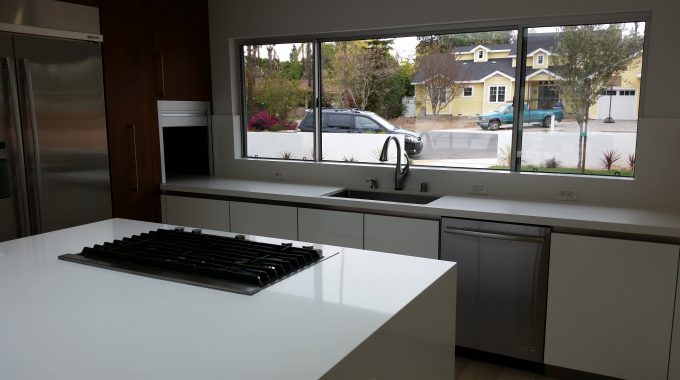 Tips in Planning for Kitchen Remodeling
Kitchen remodeling can be a time-consuming, complex and costly undertaking. In most cases, it requires a coordinated effort of several contractors working on different stages of the project. As a homeowner, you should be involved in the entire process, from planning to construction to ensure your desired outcome. You might want to consider our ten-step guide to plan everything right from start to finish:
1. Initial Planning
During the planning stage, it would be helpful if you already have a general idea on the type of kitchen you like. This includes some details such as the layout, flooring and countertops used, cabinetry and fixtures needed, and anything else that you might consider to be relevant. If you will be hiring a general contractor, schedule a consultation and initial inspection before coming up with a more detailed and itemized plan.
2. Detailed Plan
Contact a general contractor to help you with the detailed plan based on the general works involved in kitchen remodeling:
Clearing up work area by removing or dismantling all appliances, crockery, utensils, cabinetry, light fittings, benchtops, taps, sinks, finishes, and anything that is removable.
Securing plastic sheeting on doorways to serve as walkways and to block dust from entering other areas in your home.
Contacting an expert for structural alterations
Configuring the plumbing system
Configuring the electrical system
Installation of cabinetry, benchtops and other fixtures
Fitting appliances
Adding floor coverings if there are any
Sealing and painting job
Finishing touches and cleaning
3. Materials Needed
Once your general contractor has identified the measurements and quantities needed for key materials such as splashbacks, benchtops, hardwood and natural stones, it is best to order them in advance to ensure that you have the right materials when you need them.
4. Structural Alterations
If structural alterations are needed in your kitchen such as opening a wall for a window or bigger space, it is best to talk with your contractor in advance to ensure that such alterations are legal and feasible, and to avoid costly mistakes. This kind of work can be messy and noisy, so it would also be good to notify your neighbors in advance. You could also put a plastic screen on the work area to avoid dust from scattering all over the place.
5. First Part of Plumbing Works
Early in the planning phase, you should begin talking with a plumber to discuss your plumbing options before finalizing your plans. Later on in the work phase, you can then schedule the plumber to reposition or install the drains, pipes, water heating and other plumbing fixtures.
6. Electrical Works
Contacting an electrician during the planning phase is also important to ensure that any new connections needed are feasible, given your existing configurations. Wiring should be installed before cabinetry, flooring and tiling jobs.
7. Flooring
Choosing the right flooring is one of the important decisions you have to make when remodeling a kitchen. The kitchen is one of the most heavily trafficked areas in your home and its flooring should be able to handle the load. Floorings that are hardwearing such as natural stones, rendered concrete, tiles, treated hardwood, or a new generation linoleum are among the most suitable for your kitchen. Depending on your desired flooring, it may require substantial preparation, excavation or repeated sealing. Talk with your general contractor to learn more about the advantages and disadvantages of your desired material as well as the preparations needed.
8. Carpentry and Cabinetry Works
Carpentry and cabinetry works are an important component in every kitchen. Custom-built cabinetry should be ordered in advance to avoid delays once the actual work begins. Any carpentry work should be scheduled after electrical, plumbing and flooring works have been completed. Carpentry work is needed to install shelves and cabinetry, wood benchtops, benches and other woodworks.
9. Second Part of Plumbing Works
Once carpentry work is complete, it is time for the second visit of the plumber to install the sinks, garbage disposals, tapware, appliances and fittings. During the second visit, your plumber should also test if all the plumbing initially installed works.
10. Finishing Touches
When everything is in place, finishing touches including sealing and painting jobs can already be started. This is normally the easiest part of kitchen remodeling and something you could do yourself. Before starting this job, be sure to prepare the surface by cleaning and drying it before applying varnish or paint.
Understanding the different phases of kitchen remodeling can help you plan everything in advance and can help you get involved in the actual work processes. With proper planning and personal involvement, you can have greater assurance that the outcome of your kitchen remodeling project will be according to your specification and liking.